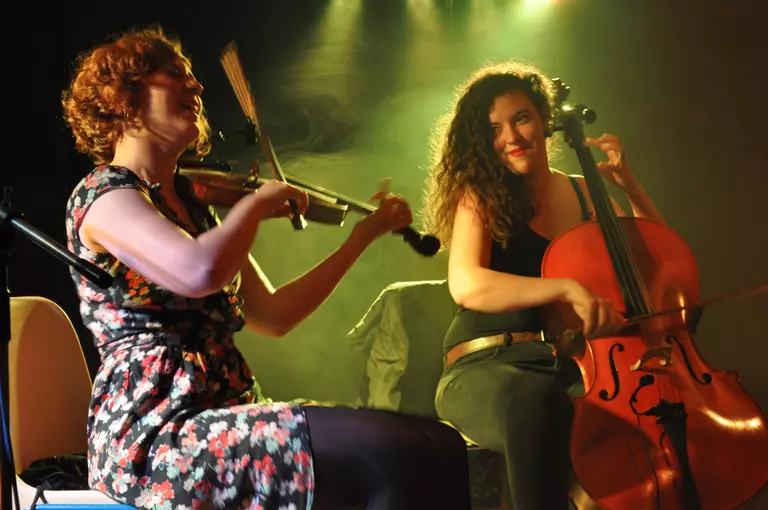 Garenne (Collectif La Crue)
Since 2009, the Garenne duo has brought together Noëlli Nioulou (cello, violin, viola da gamba, vocals, podorythmie – aka foot tapping music) and Clémence Cognet (violin, vocals, podorythmie), offering acoustic and spicy interpretations of the popular violin repertoires of the Massif Central (highland region in south-central France). At a ball, they deploy an indomitable energy based on rich timbres and a fierce cadence. During concerts, the thickness of their sound is at the service of a powerful and refined music.
Since 2021, together with the members of the groups Bòsc and Bourrasque, they form the collective La Crue,bringing together female musicians whose practices are rooted in oral or traditional music.
Combining their musical roots with contemporary, experimental, baroque or improvised music, La Crue wishes to be a space for collective reflection around these possible crossovers, while cultivating a taste for powerful aesthetics, conducive to a state of jubilation, intoxication or oblivion.
Combining traditional practices and contemporary perspectives, the collective is helping to promote the intangible cultural heritage of the regions from which its artists draw their musical inspiration, while at the same time displaying activist values that contribute to the identification, emergence, networking and visibility of professional musicians and artists.