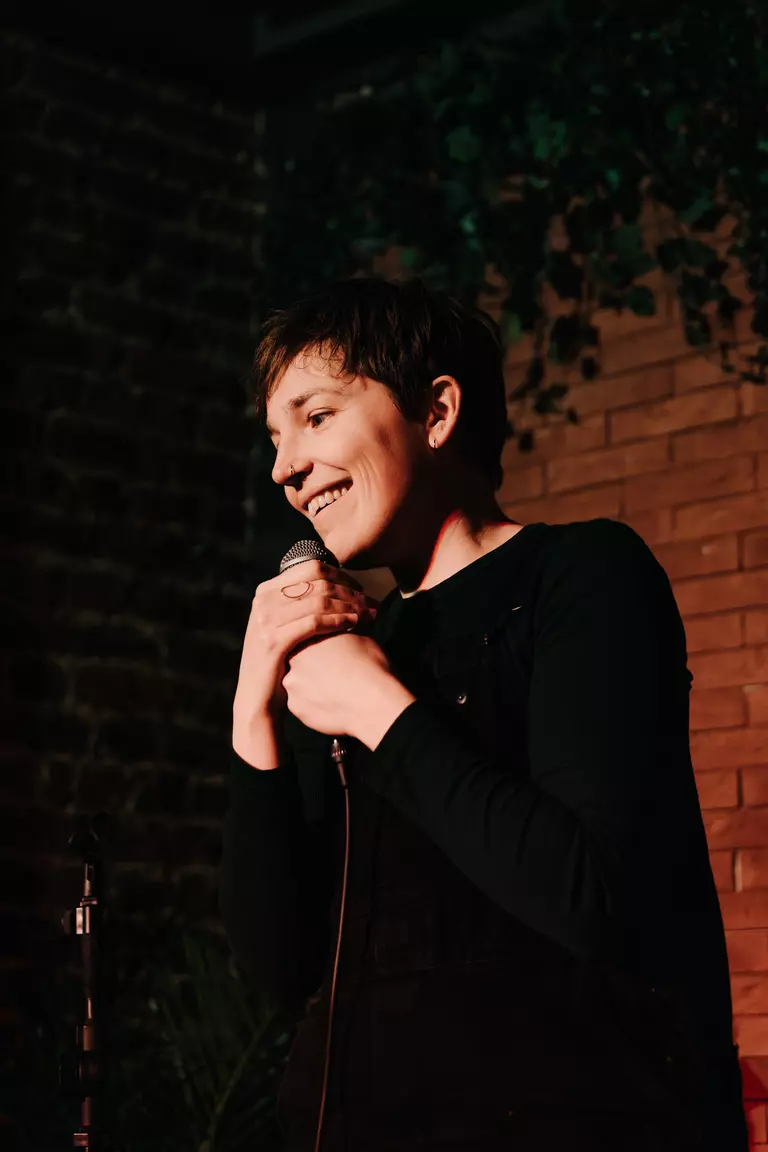 Since August 2021, Marine Sergent has been travelling from stage to stage in Belgium and France to talk to illustrious strangers about what she does not even dare to tell her parents. You can find her regularly on the stages of What the Fun, the Kings of Comedy Club, the Comedy ket.
She is a columnist on BX1, and co-creator of the collective Atout comedy club which works to raise awareness of cis and trans women and gender minorities in the stand-up world.
She co-wrote the show Fin de Soirée with comedians Lola d'Estienne and Moana Genevey. She has also commented under an Instagram post that got over 400 likes, she's definitely on her way to break through.