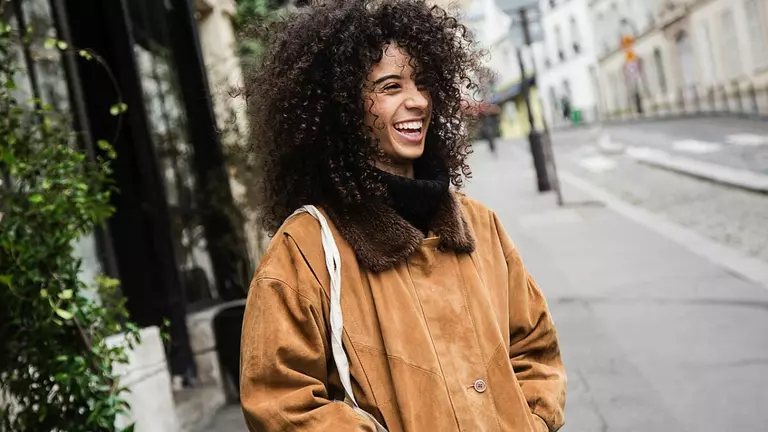 Yasmine Yahiatene is a multidisciplinary artist, working as a video maker, author and performer. She trained in video and performance at the Academy for Fine Arts in Tournai, at the University of Fine Arts in Valencia, Spain, as well as at the Rencontres Audiovisuelles in Lille, France.
Initially deeply rooted in video mapping ("Ma mère, aussi" – My mother, too or "J'avais dix ans" I was ten), in 2019 she created Collectif Oxo, a collective with whom she carries the OXO Beat Gender project, an interactive video installation featuring five historically forgotten women. Her work has been exhibited in France, Switzerland, Canada, Belgium...
Yasmine Yahiatene has also acted in Philippe Lion's film "Plein la vue" (In your face, 2017) and collaborated with Compagnie ZA! as a performer and video artist ("A ta place" In your place, 2021).
In 2020, she embarked on directing her first live show and began writing "La Fracture" (The Fracture) in which she interprets her story alone on stage, using video as her acting partner. She deciphers the intimate and complex relationship she has with her father. By seeking to reconnect with him, and through a variety of devices, she revisits the Algerian War, her father's childhood in Kabylia, his exile, his alcoholism... to highlight what these subjects have in common.
In 2022, the project was presented for ten days at Atelier 210 in Brussels, at the Festival Actoral in Marseille and at the Fast-forward Festival in Dresden, Germany, where it won the youth jury prize for best performance.
Today, she continues her research, between the intimate and the political, with "Les châteaux de ma mère" (My mother's castles), a project that extends her exploration of identity through the prism of the women in her family, particularly her mother, and the taboo surrounding suicide.