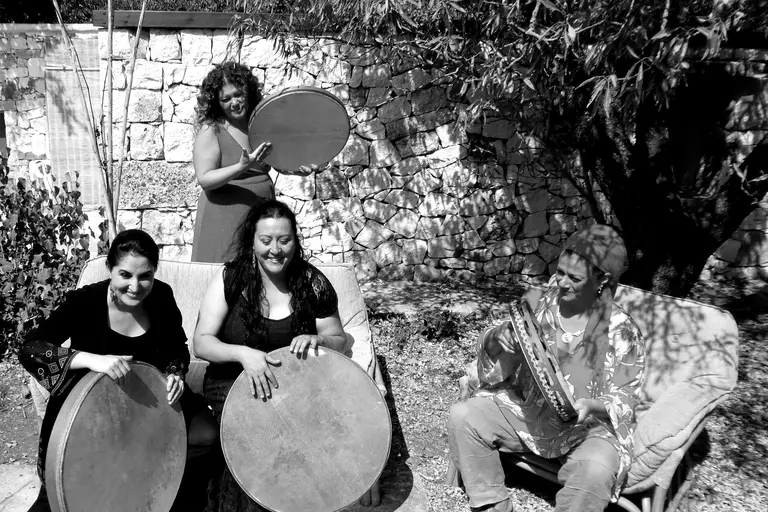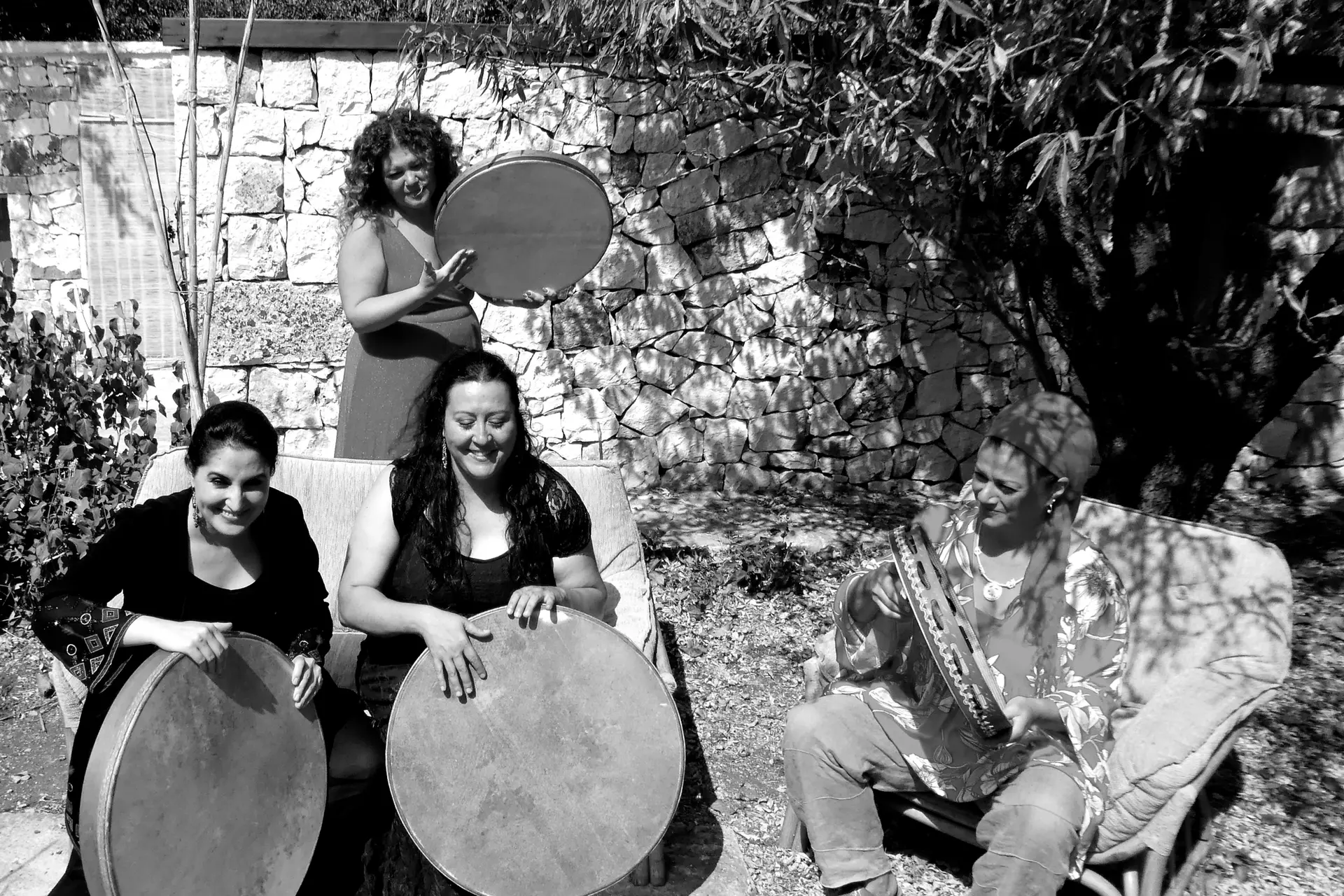 Cinzia Marzo is one of the most important voices of the traditional music of Salento. For more than 30 years, she has been a musician in the group Officina ZOE, which she founded herself. Through texts inspired by authors or her own compositions, she dedicates her work to the folklore practice of her region, Pizzica pizzica. 
Irene Lungo is a professional singer, vocal technique teacher, psychologist and psychotherapist. Involved in the musical projects Opa Cura, Giro di banda and Taranta Virus, she plays Neapolitan music, but also the music of the Balkans and various types of Mediterranean ethnic music. 
Silvia Gallone is a cellist and actress. She specialises in the accordion repertoires of Villa Castelli and the province of Brindisi, of which she has collected numerous testimonies. She is also a member of the group Officina Zoe. 
A setâr virtuoso (an Iranian instrument whose name means "three strings"), Shadi Fathi keeps the ancient heritage of Persian classical music alive. A disciple of the great master Dariush Talai in Tehran, she has also mastered traditional string instruments such as the Tatr and the Shourangiz and weaves this tenuous thread which, with a line, a word, a look or a note, pierces the beauty and encloses the power of universality in infinite details, faithful to Sufi poetry. 
It was in Salento, Italy, that they were brought together by the musical project Hysterrae, which means 'the earth's stomach' in ancient Greek and Latin. Polyphonic chant and hypnotic memories mixed with the rhythms of ancestral percussion evoke the popular festivals of the South of Pulia. This artistic, ritual and spiritual meeting, as powerful as it is surprising, invites us to contemplation and exaltation.
The four musicians are accompanied by the sound engineer, producer and MC Emanuele Flandoli.